The Air Sea Rescue helicopters appeared in the movie Thunderbirds Are Go, and in Give or Take a Million.
Thunderbirds Are Go
Edit
When the first Zero X spaceship got into trouble, two of them were dispatched towards the location where it was expected to crash.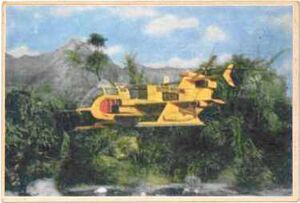 Give or Take a Million
Edit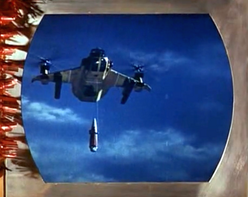 The same type of helicopter was also seen in Give or Take a Million. It appeared on live television as it was delivering the final stage of the "Christmas Rocket" to the launch site on the roof of Harman's store.
One Air Sea Rescue helicopter later appeared in the Captain Scarlet and the Mysterons episode Place of Angels.
Ad blocker interference detected!
Wikia is a free-to-use site that makes money from advertising. We have a modified experience for viewers using ad blockers

Wikia is not accessible if you've made further modifications. Remove the custom ad blocker rule(s) and the page will load as expected.