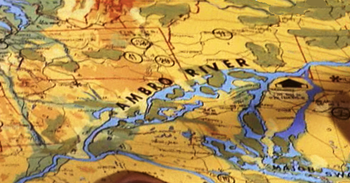 The Ambro River is a location from Attack of the Alligators!. Dr. Orchard and his assistant Hector McGill live on the river, in an isolated dwelling.
Blackmer was picked up from the river station by Culp in his river boat and ferried up stream to Dr. Orchard's residence.
The river station is clearly marked on the map (right centre), but not the river house.