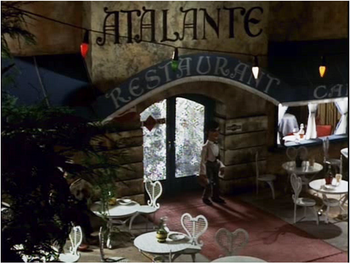 In The Perils Of Penelope, the Atlante Hotel, Restaurant and Café is where Sir Jeremy Hodge and Lady Penelope Creighton-Ward meet to discuss the disappearance of Professor Borender. It appears a second time at the end of the episode.
Alias Mr. Hackenbacker
Edit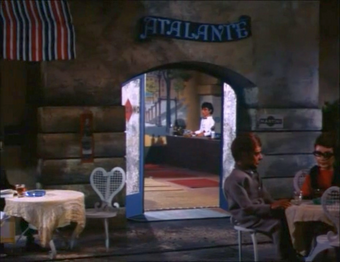 The Atalante also appears in Alias Mr. Hackenbacker. The exterior has been extensively modified.
The two puppets seen sitting outside the Atalante in Alias Mr. Hackenbacker also appeared together at the press conference in the movie Thunderbirds Are Go, both wearing the same outfits.
Ad blocker interference detected!
Wikia is a free-to-use site that makes money from advertising. We have a modified experience for viewers using ad blockers

Wikia is not accessible if you've made further modifications. Remove the custom ad blocker rule(s) and the page will load as expected.