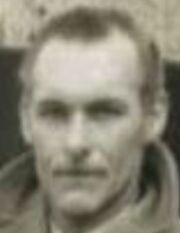 Bill James (born c. 1920s) was an uncredited model-maker on Thunderbirds. He made cockpit sets and built the full-sized front section of FAB 1 that was used in effects shots, such as when the grille-mounted cannon fired.
In the past, James worked on The Adventures of Twizzle, Supercar and Fireball XL5. In the 1980s he worked on Terrahawks.
For the Thunderbirds Kit Kat advert, James, along with Mark Harris and Mark Woollard, assisted Bob Bell with the reconstruction of the Thunderbird 1 cockpit set.
Ad blocker interference detected!
Wikia is a free-to-use site that makes money from advertising. We have a modified experience for viewers using ad blockers

Wikia is not accessible if you've made further modifications. Remove the custom ad blocker rule(s) and the page will load as expected.