Billy Billoxi is a character from Move - And You're Dead. He commentates on the car race in which Alan Tracy races against his old rival Victor Gomez
The puppet that played Billoxi put in three cameos in The Duchess Assignment, the first at the casino, the second at the airshow, and the third on board Fireflash.
Other Appearances (Isn't That...?)
Edit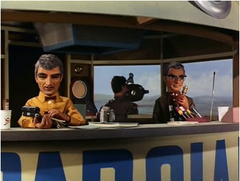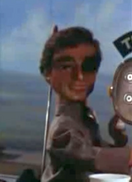 Ad blocker interference detected!
Wikia is a free-to-use site that makes money from advertising. We have a modified experience for viewers using ad blockers

Wikia is not accessible if you've made further modifications. Remove the custom ad blocker rule(s) and the page will load as expected.