Buick Riviera Hard Top
Edit
This car is a another one made from a 1/24 scale, plastic automobile car kit. Several manufactures produced plastic kits of the Buick Rivera. Staff at the workshop in Slough more than likely purchased kits available locally at the time. Below are two examples of 1/24th scale kits, but it is unknown which kits were actually used in the making of Thunderbirds. Die-cast cars of this type were also seen in background shots and are either a Dinky № 001 Buick Riviera or the Corgi (№ 245).
City Of Fire- Buick Rivera
Edit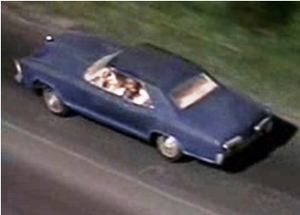 This is the car that was nearly run off the road by the woman driver, on the motorway approach to the Thompson Tower.
Automobile Park - Parola Sands (1)
Edit
In the episode Move And You're Dead, another Buick Riviera Hard Top, (this time painted green) was leaving the Automobile park at Parola Sands as Alan Tracy entered the tunnel entrance in his BR2 Lightning 505.
Automobile Park - Parola Sands (2)
Edit
This is yet another construction kit from the, 1/24 scale range. Victor Gomez (with the help of Johnny Gillespie) pushed this automobile off the stack, in the hope of crushing Alan Tracy, while he was making a call to Grandma Tracy in the Telephone box below.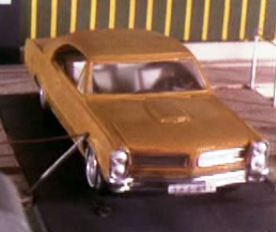 Skythrust
Edit
A Buck Riviera, can be seen boarding the Skythrust in Alias Mr. Hackenbacker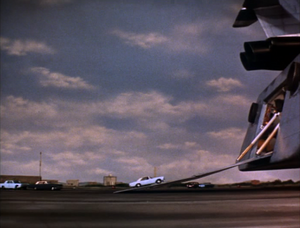 Ad blocker interference detected!
Wikia is a free-to-use site that makes money from advertising. We have a modified experience for viewers using ad blockers

Wikia is not accessible if you've made further modifications. Remove the custom ad blocker rule(s) and the page will load as expected.