Captain Savidge is a character from The Cham-Cham. He is the pilot of the third RTL-2 transporter plane that gets shot down.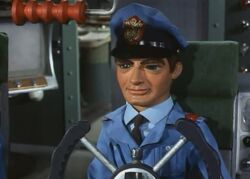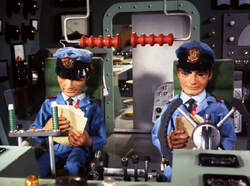 "Macklin, have you read your orders yet?"
"Well let's set a course, huh?"
"Well, I guess I better have a final word with the old man."
"This is RTL-2 calling Central Control! This is RTL-2 calling Central Control!"
"Central Control, we are under attack! We are under attack! Three fighters with some kind of oval markings!"
"We can't stand up to much more of this punishment!"
Ad blocker interference detected!
Wikia is a free-to-use site that makes money from advertising. We have a modified experience for viewers using ad blockers

Wikia is not accessible if you've made further modifications. Remove the custom ad blocker rule(s) and the page will load as expected.