Thunderbirds was set during the mid-2060s, but a surprisingly high percentage of cars are seen that were common on roads a hundred years earlier (1965). Most of the vehicles used in the background generally fell into three categories:
A. Die-cast metal toys manufactured by Corgi, Dinky and Matchbox.
B. Model kits available for sale, such as Airfix, Revel, AMT and Monogram.
C. Scratch built models, made in the workshops at the Slough Studio. These were larger-scale or custom designed cars for use in close-up scenes.
This is a list of privately owned cars seen in episodes of Thunderbirds.
For Police cars see:
For Racing Cars see:
For Ford Thunderbird Cars see:
For Buick Riviera Cars see:
Unidentified Models
Edit
Inside The Automobile Park
Edit
At least eighteen cars were used in this shot of the Automobile park's stacking system.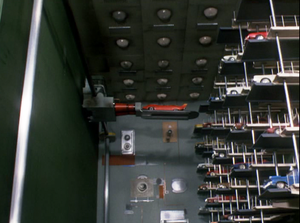 London International Airport
Edit
Several cars were seen parked at London International Airport, in Alias Mr. Hackenbacker.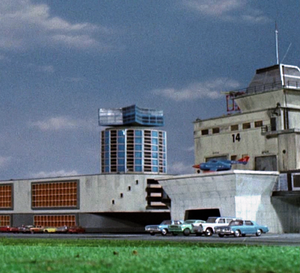 General X's Car
Edit
Seen parked out side General X's house, in Martian Invasion.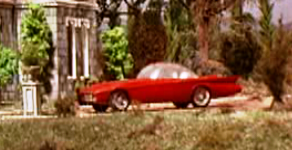 New York City Cars
Edit
In Terror in New York City several unidentified cars (including Police Patrol Cars) were seen in the area of the Empire State Building.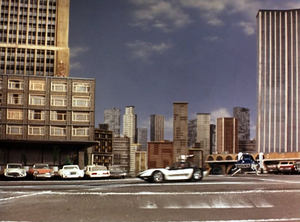 Dave Clayton's Car
Edit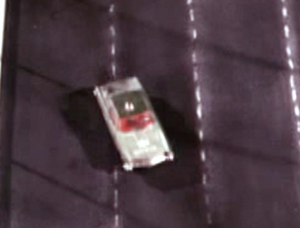 In the episode Day Of Disaster, Dave Clayton drove an unidentified car, across the bridge.
Erdman Gang's Car
Edit
In the episode 30 Minutes After Noon, Dempsey and Kenyon make their getaway in a unidentified type of sports car.
Speed Merchant's Car
Edit
In the episode The Impostors, Jeremiah Tuttle overtook the Speed Merchant, while on his way to meet Lady Penelope.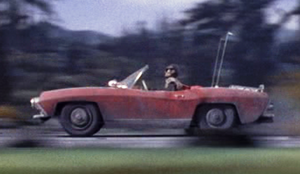 Jimmy Bondson's Convertible
Edit
In the episode The Man From MI.5, Agent Bondson drives the Forest of Digne in his convertible, to meets Lady Penelope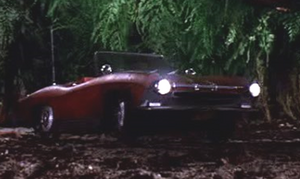 Allpets Factory
Edit
Two cars are seen outside the Allpets factory in the episode Danger At Ocean Deep.