"So, you never did need rescuing? I think someone had better do some explaining."
— Scott Tracy
"Cry Wolf" is the eigteenth episode of Season 1, first broadcast on 27th January 1966. It was the 21st episode produced.
When a pair of young boys call out International Rescue for no reason, Jeff decides to bring them back to Tracy Island so they can see the consequences of their actions. Although they later get into real danger from the evil actions of the Hood, nobody at International Rescue believes their call for help due to their past actions. Will they eventually realise how serious the situation really is?
Storyline
Edit
Main article: Cry Wolf/Storyline
Transcript
Edit
Main article: Cry Wolf/Transcript
Regular Characters
Edit
Guest Characters
Edit
Cameo Roles
Edit
International Rescue Equipment Used
Edit
Non-International Rescue Equipment Used
Edit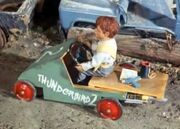 Desert Jeep Spider
Spy Satellite Alpha Two-Zero
Locations
Edit
The interior and exterior sets of the Monitoring Station were last used as the Satellite HQ in The Impostors, and would be reused again as another different building in Ricochet.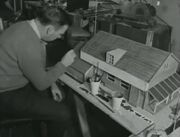 Mr. Williams' house is a remodeled version of Grandma Tracy's House.
Other Tracking Stations marked on Lansfield's console are located at Cranston, Kangaroo (East), and Spring Hill.
Geoff Meldrum or Noel Rowland is known to have been a camera operator on this episode, albeit uncredited.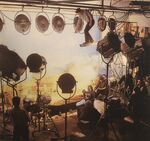 Plot elements and names from this episode were borrowed and used in the Thunderbirds Are Go! episode Extraction.
Bob and Tony were named after art director Bob Bell and his son Tony respectively.
Main article: Cry Wolf/Goofs
Foreign Titles
Edit
French: Les amateurs
German: Blinder Alarm
Spanish: El Lamento del Lobo; El Espectro ataca (DVD)
Italian: Gioco pericoloso
Dutch: Een gevaarlijk spel (TV 1966); S.O.S. (TV 1992); Vals alarm (VHS); Loos alarm (VHS, DVD)
Japanese: 危険な遊び
Ad blocker interference detected!
Wikia is a free-to-use site that makes money from advertising. We have a modified experience for viewers using ad blockers

Wikia is not accessible if you've made further modifications. Remove the custom ad blocker rule(s) and the page will load as expected.