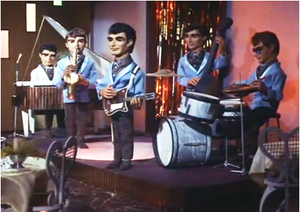 Dangerous Game was the hit tune played by the Cass Carnaby Five, live at the Paradise Peaks Hotel, and broadcast by Radio Maxwell.
In The Cham-Cham it was by saboteurs to send coded messages that enabled the RTL-2 planes to be intercepted and shot down.
Dangerous Game was also played on the piano by Virgil back on Tracy Island during the episode.