Derek Meddings

Date of Birth

15th January 1931

Date of Death

10th September 1995
Derek Meddings (15 January 1931 - 10 September 1995) was the Andersons' special effects director from Supercar through to their first live-action productions Doppelgänger and UFO. In addition to doing a lot of the storyboards, he was also the man responsible for designing the rescue vehicles known as the Thunderbirds
Supervising Special Effects Director (31 episodes)
Special Effects Director (1 episode)
Won an Academy Award for his work on the movie Superman (1978).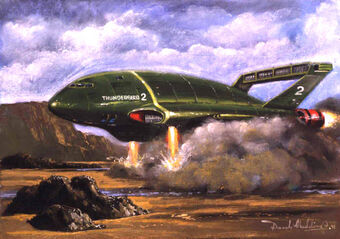 External Links
Edit
Ad blocker interference detected!
Wikia is a free-to-use site that makes money from advertising. We have a modified experience for viewers using ad blockers

Wikia is not accessible if you've made further modifications. Remove the custom ad blocker rule(s) and the page will load as expected.