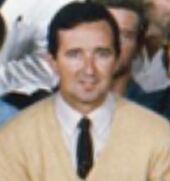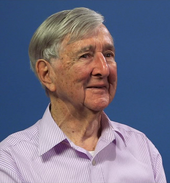 Desmond Saunders (born 1926 or 1928) is a retired director and writer, who is best known for his work on numerous Gerry Anderson productions. Saunders was a director and writer on Thunderbirds, directing 11 episodes and co-writing an audio story.
He gave invaluable help with research for 21st Century Visions, and was later interviewed for Filmed in Supermarionation - both the book and documentary.
External Links
Edit
Ad blocker interference detected!
Wikia is a free-to-use site that makes money from advertising. We have a modified experience for viewers using ad blockers

Wikia is not accessible if you've made further modifications. Remove the custom ad blocker rule(s) and the page will load as expected.