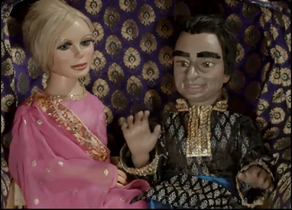 Gallup Din is a character from both F.A.B. and The Abominable Snowman. He is International Rescue's New Delhitte agent.
Gallup Din was voiced by David Graham.
Gallup Din was modelled on British comedian and actor Sanjeev Bhaskar, with his blessing.
Ad blocker interference detected!
Wikia is a free-to-use site that makes money from advertising. We have a modified experience for viewers using ad blockers

Wikia is not accessible if you've made further modifications. Remove the custom ad blocker rule(s) and the page will load as expected.