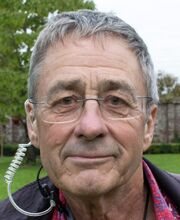 Gareth Tandy (born August 13th, 1949) worked on the 2004 Thunderbirds movie in the role of first assistant director. He was credited under "additional shooting". Other work includes Charlie and the Chocolate Factory (2005), Hot Fuzz (2007), and Johnny English Reborn (2011).
External Links
Edit
Ad blocker interference detected!
Wikia is a free-to-use site that makes money from advertising. We have a modified experience for viewers using ad blockers

Wikia is not accessible if you've made further modifications. Remove the custom ad blocker rule(s) and the page will load as expected.