Part of the equipment carried by Thunderbird 1 are High Velocity Steel Spears. These were used in End Of The Road to stop boulders falling down on the Gray & Houseman Explosives Truck that was teetering on the edge of the mountain, after Eddie Houseman had been too close to an explosion.
Main article: The Rescue of Eddie Houseman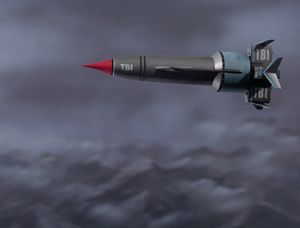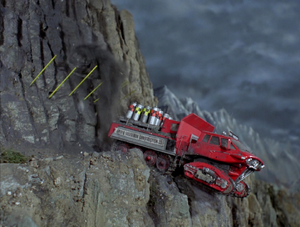 Ad blocker interference detected!
Wikia is a free-to-use site that makes money from advertising. We have a modified experience for viewers using ad blockers

Wikia is not accessible if you've made further modifications. Remove the custom ad blocker rule(s) and the page will load as expected.