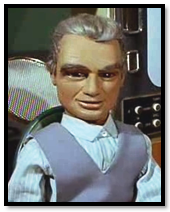 A collection of images showing the outfits worn by Jeff Tracy.
Casual Wear
Edit
Blue Waistcoat
Edit
Grey Waistcoat
Edit
Jeff also wore this waistcoat in Vault Of Death and Martian Invasion.
Orange Polo Neck
Edit
Jeff was also seen wearing it in the The Mighty Atom.
Jeff also wore it in Danger At Ocean Deep and The Duchess Assignment.
Formal Dress Wear
Edit
International Rescue Uniform
Edit
Ad blocker interference detected!
Wikia is a free-to-use site that makes money from advertising. We have a modified experience for viewers using ad blockers

Wikia is not accessible if you've made further modifications. Remove the custom ad blocker rule(s) and the page will load as expected.