"Lady Penelope Creighton-Ward/Missions and Adventures" is under construction.
Please feel free to add anything that you think might improve this page.
This is a list of the missions and adventures that Lady Penelope Creighton-Ward participated in.
Trapped in the Sky
Edit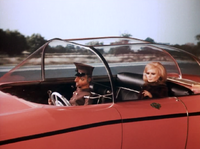 The Hood has stolen photographs of Thunderbird 1, while landed at London International Airport. When the airport police lose him in a motorway chase, Scott Tracy calls in International Rescue's London agent, Lady Penelope Creighton-Ward, to take up the pursuit...
The Mighty Atom
Edit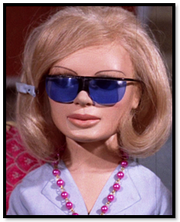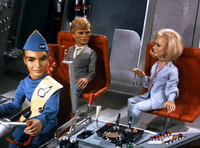 F.A.B.: during her holiday on Tracy Island, Penelope begs Jeff to let her join International Rescue's mission to save the Saharan Atomic Station. He reluctantly agrees; and Gordon then escorts her in the passenger lift to Thunderbird 2. On arrival at the danger zone Virgil assigns her to remaining aboard TB2, to monitor messages...
Vault of Death
Edit
A foggy night in London: why are Penelope and Parker breaking into the vault of the Bank of England? They've been invited to do so - by the bank's officers themselves, to illustrate that improved security is required...
Brink of Disaster
Edit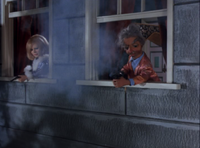 During their meeting at Creighton-Ward Mansion, American businessman Warren Grafton seeks to enlist Her Ladyship as an investor in his new Pacific Atlantic Monorail. Although Penny demurs, suggesting a "very wealthy" friend of hers might be interested, Grafton secretly intends to "collect" from her, anyway - whether she likes it or not!...
The Perils of Penelope
Edit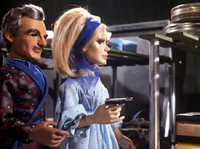 Scientist (and International Rescue agent) Sir Jeremy Hodge seeks Penelope's assistance in finding his colleague, Professor Borender - who's inexplicably disappeared from a mountain train en route to Anderbad. Retracing Borender's steps leads them both straight into danger...
Day of Disaster
Edit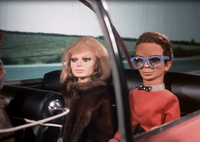 Brains
is Penelope's guest at
Creighton-Ward Mansion
, where they witness on live TV the spectacular failure of the
Allington Suspension Bridge
- and the crash, into the river below, of the massive
Martian Space Probe
rocket. Brains is determined to get to the scene, and Penny and
Parker
lay plans to get him there in
FAB 1
...
30 Minutes After Noon
Edit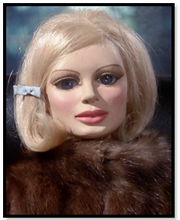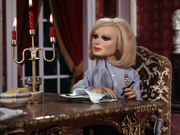 It's a hot one: after his sons rescue trapped British agent Southern - and prevent the explosion of Britain's Plutonium Store - Jeff calls in Penny and Parker's help to stop the escaping Erdman Gang. FAB 1 attempts to outrun the criminals before they can rendezvous with the mysterious Gang leader, whose Skymaster Helijet is ready to take off...
The Impostors
Edit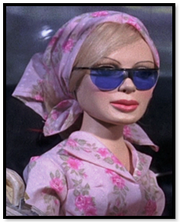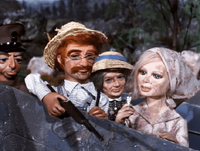 Jeff alerts International Rescue's worldwide network of field agents - including Penelope and Parker - to seek out information leading to the "Impostors" who've compromised IR's reputation. One agent makes an important find; and Penny and Parker head for America to join him...
The Man from MI.5
Edit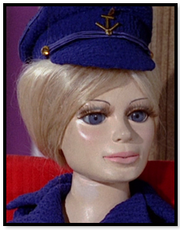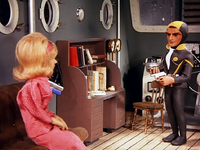 Penelope sets herself up as a target for thieves who've stolen the plans of a nuclear device. Posing as fashion model Gayle Williams, she and Parker head off to the French Riviera aboard her yacht, FAB 2...
Danger at Ocean Deep
Edit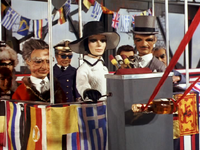 Six months after the mysterious disappearance - with all hands - of the tanker Ocean Pioneer I, Lady Penelope is invited by Lord Worden to Clydeside Dockyard, to officiate at the launch of Ocean Pioneer II. Later, when OPII also vanishes, Penny's sleuthing skills are put to an unusual - and critical - test...
The Duchess Assignment
Edit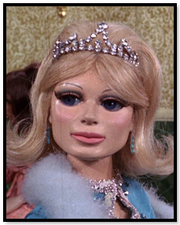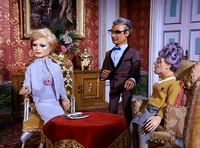 Luck be a Lady: In a French Casino, Penelope spies a friend - Deborah, the Duchess of Royston - at another roulette table. She's not having a good evening, and Penny learns she's lost everything - except her precious Braquasso painting "Portrait of a Gazelle". Two crooks, Chandler and Brophy, overhear this, and make plans to steal it...
Royston Castle
Edit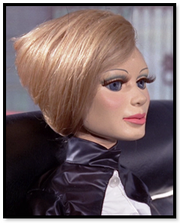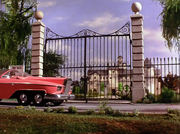 Penny calls out the croupiers, declaring the roulette table's been "fixed," and chaos ensues as Parker unsuccessfully tries to head off crooks escaping with the casino's proceeds. Learning Deborah's checked out of her hotel, Penny and Parker head for her British home, Royston Castle - only to find it's been put up for sale...
The London Air Display...
Edit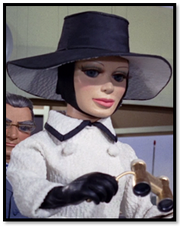 His forte is rescues: Penelope's invited Jeff Tracy to England, to attend the London Air Display with her...
...and A Trip to the Art Gallery
Edit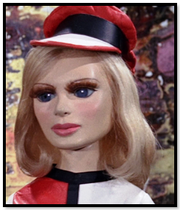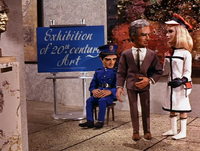 As they stroll together through an Art Gallery exhibition, Penny regrets that Jeff's visit to England must soon come to an end. The paintings on display include the Duchess of Royston's Braquasso work; and as Penny describes her friend's financial burdens, Jeff comes up with an idea...
Painting of a Gazelle
Edit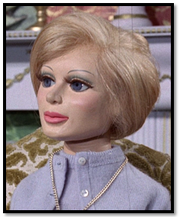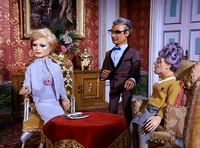 En route home to Tracy Island, Jeff stops off in New York and tells his friend Wilbur Dandridge about the painting. He's intrigued - he really likes gazelles! - and travels to England, where Penelope hosts a meeting with him and the Duchess to discuss a sale of Portrait of a Gazelle...
From London Airport...
Edit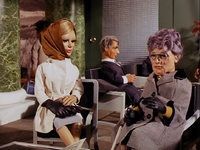 With the deal done - almost - Penny sees off Deborah and her painting at the airport, as she sets off aboard a Fireflash flight to America. As a precaution, she gives her friend a St Christopher Brooch - whose hidden tracker device will literally prove a life-saver...
...to A Trip to Hospital!
Edit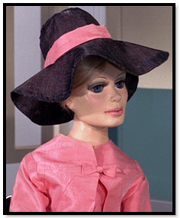 When Deborah goes missing, soon after her arrival Stateside, Penny alerts Tracy Island. From space, John tracks the brooch's signal and guides his brothers Scott and Virgil to a lonely Country House far outside the city. Deborah's rescued from the house soon after it explodes - and later receives some much-relieved hospital visitors...
The Cham-Cham
Edit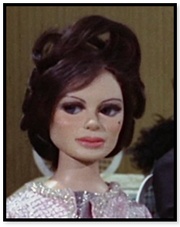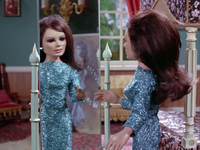 Undercover as torch singer Wanda Lamour, Penelope sets out for the mountaintop Paradise Peaks Hotel - where her investigations with Tin-Tin lead them to a mysterious device called a Cham-Cham...
Atlantic Inferno
Edit
Some Explosive Action...
Edit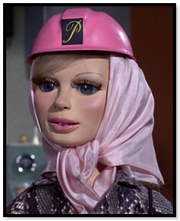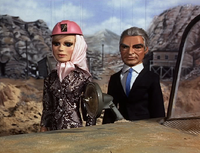 Lady Penelope is invited by Sir Harry to blow the first charges, at the start of a project by his company to build a road through an Australian mountain range...
At Bonga-Bonga...
Edit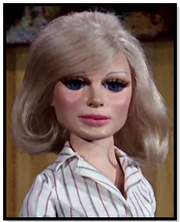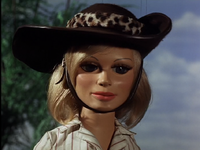 Penny's convinced that Jeff needs a break from his rescue duties - he hasn't had a vacation in at least 18 months! Convincing him, though, proves quite another matter: "I shall expect you this evening," she presently declares. "I insist that you come" to stay with her, on her Australian sheep-station...
Path of Destruction
Edit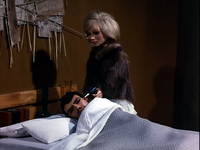 When the massive Crablogger's crew collapses from food poisoning - sending the forest-clearing behemoth out of control - Penelope and Parker pay a midnight call on its inventor, Jim Lucas, to hear from him how to bring his unruly creation safely to a stop. John's standing by to transmit that information to Virgil and Brains, aboard Crablogger - who can only wait, as time's running out...
Alias Mr. Hackenbacker
Edit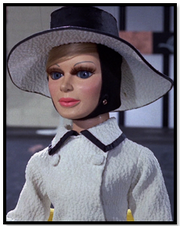 Lady Penelope pays a visit to an old friend, fashion designer François Lemaire, who shows her his new creation which he's named for her: Penelon, a special fabric that could revolutionize the fashion industry...
Coffee with Ashton
Edit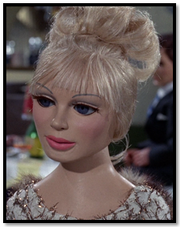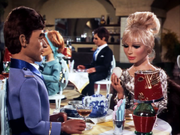 Penny arranges a meeting with Captain Ashton in a Café in Paris, where she puts to him her plan for a fashion show aboard his aircraft (Skythrust) on its maiden flight. Its designer - one Hiram K. Hackenbacker - must also be consulted...
Fashion Show Aboard The Skythrust
Edit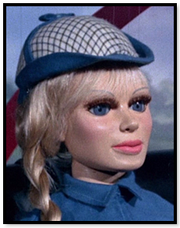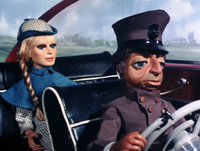 As Skythrust (designed, under an alias, by Brains) prepares for takeoff, the onboard fashion show, featuring Francois Lemaire's newest collection, is also ready to go - with Lady Penelope set to participate as one of its models. But high-fashion turns to high anxiety, when the airliner is hijacked while airborne...
Lord Parker's 'Oliday
Edit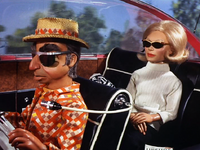 Lady Penelope and Parker are among the invited guests to witness the first test of a new solar generator, situated in the mountains above the resort town of Monte Bianco. At the local Hotel, run by Senor Faccini, a grand costume ball has been arranged to celebrate the occasion. But a dark - and stormy - night will change everything...
Give or Take a Million
Edit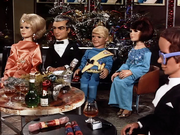 Jeff invites Penelope to Tracy Island, to spend Christmas with him and his family.
Thunderbirds Are Go
Edit
Thunderbird Six
Edit