"Lady Penelope Creighton-Ward (TB2015)/Missions" is Under Construction.
Please feel free to add anything that you think might improve this page.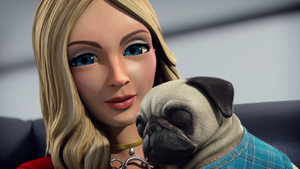 This is a list of the missions that Lady Penelope has taken part in, and other appearances.
Ring of Fire Part 1
Edit
Ring of Fire Part 2
Edit
Space Race
Edit
Unplugged
Edit
Tunnels of Time
Edit
Falling Skies
Edit
Heist Society
Edit
The Hexpert
Edit
Designated Driver
Edit
Chain of Command
Edit
Undercover
Edit
City Under the Sea
Edit
Up from the Depths Part 1
Edit
Up from the Depths Part 2
Edit
Lost Kingdom
Edit
Weather or Not
Edit
Escape Proof
Edit
Ad blocker interference detected!
Wikia is a free-to-use site that makes money from advertising. We have a modified experience for viewers using ad blockers

Wikia is not accessible if you've made further modifications. Remove the custom ad blocker rule(s) and the page will load as expected.