The Ladybird Jet is a jet owned by Tin-Tin. It appears in the episodes The Cham-Cham and Give or Take a Million.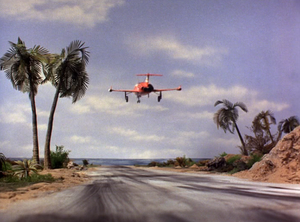 Technical Data
Edit
Endurance: 15 hours
Length: 18 metres
Maximum speed: 3,000 kph
Power: 2 Tracy Aerospace turbojets and 2 Ramjet booster units
Range: 3500 kilometres
Seating capacity: 2 (pilot and passenger)
Service ceiling: 20,000 metres
Weight: 9,100 kilogrammes
Wingspan: 11.6 metres
Cross-sections (Cutaway Drawings)
Edit
As far as is known, only two cutaway drawings of the Ladybird jet exist. Both were illustrated by Graham Bleathman. The first appeared in Redan Thunderbirds Comic, issue 60, and the second featured in the Haynes Thunderbirds manual.
Main article: History of the Cutaway Drawings (Classic Thunderbirds)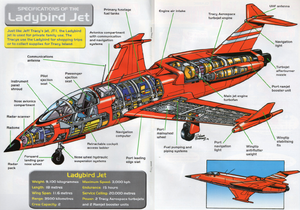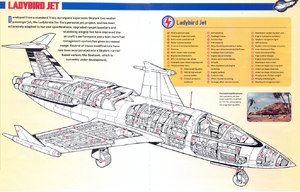 Give or Take a Million
Edit
Behind the Scenes
Edit
The puppet-sized mock-up of the area around the cockpit used for filming the close-ups of Tin-Tin piloting the plane in The Cham-Cham is the same one that was used both for the Zombite Fighter Jet in The Uninvited and for the Red Arrows in Edge Of Impact.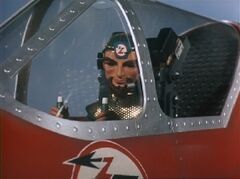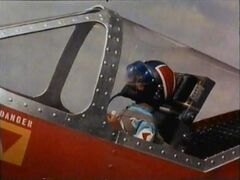 In Give or Take a Million, the Ladybird's cockpit looks completely different in the close-ups.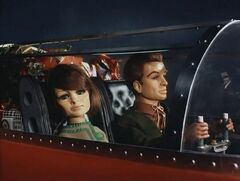 The long shots of the Ladybird taking off in Give or Take a Million are reused clips from The Cham-Cham.