Mason is a character from Alias Mr. Hackenbacker. He is a steward on board the Skythrust when it makes its first flight.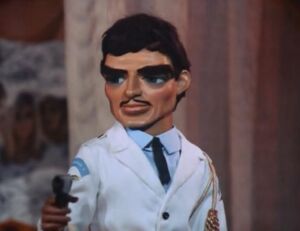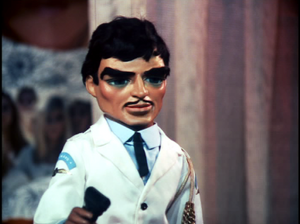 Biography
Edit
Skythrust takes off, London-bound, and the fashion show begins. Madeline and Mason, hijacks the airliner, giving Captain Ashton instructions to fly to the Sahara Desert, where the rest of the gang awaits.
Return to London Airport
Edit
Thunderbird 2 knocks-out the undercarriage with a missile, Aston tells Mason that they have no alternative but to head for London International Airport, were they at least have the facilities to handle a crash-landing. Reluctantly, he agrees.
The Game is Up
Edit
The aircraft crash-lands at London Airport, but the secret 'Hackenbacker Device' comes into play, a rear-mounted electable fuel pod flies free and is detonated before the plane lands. Lady Penelope hold the hijackers at gun point until the police arrive.
Ad blocker interference detected!
Wikia is a free-to-use site that makes money from advertising. We have a modified experience for viewers using ad blockers

Wikia is not accessible if you've made further modifications. Remove the custom ad blocker rule(s) and the page will load as expected.