"When I want your opinion I'll ask for it"
Mason serves as a steward on board the Skythrust airliner when it makes its first flight. He also possesses a few not-so-admirable talents...
He appears in the episode Alias Mr. Hackenbacker.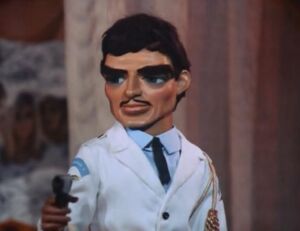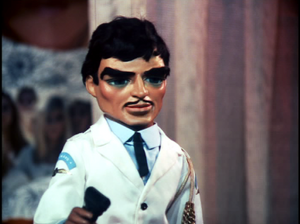 Biography
Edit
Sky Anxiety: High-Fashion - and, Hijacked!
Edit
Skythrust takes off, bound for London, and Francois Lemaire's fashion show begins. Mason and Madeline (one of the show's models) subsequently hijack the airliner, giving pilot Captain Ashton instructions to fly to the Sahara Desert, where the rest of their gang awaits. Elsewhere on board, Lady Penelope (another of the models) covertly alerts International Rescue...
Return to London Airport
Edit
After Madeline warns Thunderbird 1 to back off, Thunderbird 2 - still in pursuit - knocks out Skythrust's undercarriage with one of its missiles. Captain Aston tells Mason that they now have no alternative but to head for London International Airport, which at least has the facilities to handle a crash-landing. Reluctantly, Mason agrees...
The Game is Up...
Edit
Skythrust eventually crash-lands at London Airport, where the secret 'Hackenbacker Device' comes into play: a rear-mounted electable fuel pod flies free, and is detonated high in the sky. Penelope hold the hijackers at gunpoint, until the police arrive to take them away.