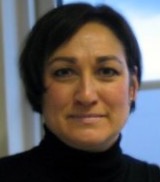 Michele Fabian Jones (born March 23rd, 1958 or 1966) is a producer and public relations officer, perhaps best known for her association with David Lane. Together, they founded Lane Fabian Jones, a motion picture production company.
Fabian Jones helped with aspects of Thunderbirds: The Vault's research, and was credited under "thanks to" on Thunderbirds: A Complete Guide to the Classic Series. Other work includes New Captain Scarlet (2005), The Brothers Grimm (2005), and Red Dwarf - a 2012 episode entitled The Beginning.
External Links
Edit
Ad blocker interference detected!
Wikia is a free-to-use site that makes money from advertising. We have a modified experience for viewers using ad blockers

Wikia is not accessible if you've made further modifications. Remove the custom ad blocker rule(s) and the page will load as expected.