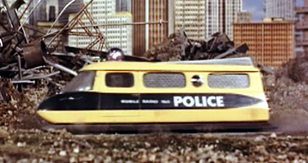 The Mobile Radio Control Van is a New York City Police van that featured in Terror In New York City.
After the Empire State Building collapsed, the New York City Police force sent it to the disaster site.
This Police Van (No. 5) was of the hovercraft type. The officers in this vehicle kept in contact with International Rescue, directing Thunderbird 1 to a suitable landing site.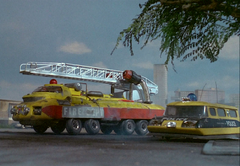 Ad blocker interference detected!
Wikia is a free-to-use site that makes money from advertising. We have a modified experience for viewers using ad blockers

Wikia is not accessible if you've made further modifications. Remove the custom ad blocker rule(s) and the page will load as expected.