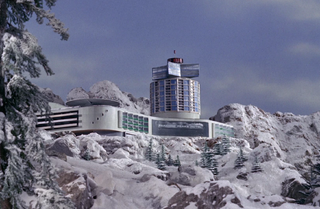 The Paradise Peaks Hotel is a location that figured largely in The Cham-Cham.
Perched high up in he Swiss alps, access is by cable car and according to Tin-Tin, it is commonly described as "the highest hotel in Europe".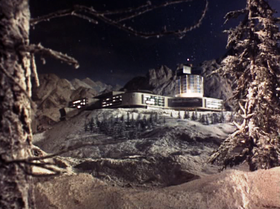 Hotel Interior
Edit
The Cass Carnaby Five performs live in the ballroom of the Paradise Peaks Hotel to numerous guests.
Other Appearances (Isn't That...?)
Edit
Ballroom (2nd Night)
Edit
The second night at the Paradise Peaks hotel, Wanda Lamour sings Dangerous Game backed by The Cass Carnaby Five.
Other Appearances (Isn't That...?)
Edit