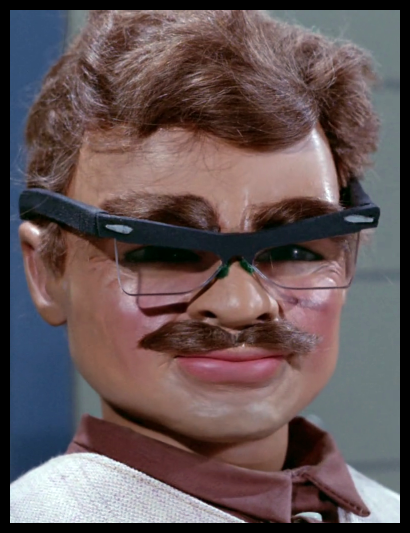 Professor Langley is another clever disguise of The Hood. He was seen in The Mighty Atom.
Prof. Langley attended Professor Holden's demonstration of his new invention, a mechanical mouse called "The Mighty Atom". Satisfied as to its usefulness, he hypnotised the other scientists present and stole the device.
Professor Langley was voiced by Ray Barrett.