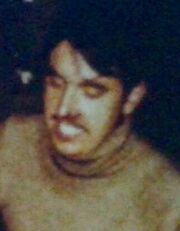 Rodney Fuller (born 1946) was an uncredited special effects technician on Thunderbirds - season 2 at least. He left A.P. Films to work on 2001: A Space Odyssey. Fuller's other work includes Battle of Britain (1969), Superman (1978), The Golden Compass (2007), and World War Z (2013).
External Links
Edit
Ad blocker interference detected!
Wikia is a free-to-use site that makes money from advertising. We have a modified experience for viewers using ad blockers

Wikia is not accessible if you've made further modifications. Remove the custom ad blocker rule(s) and the page will load as expected.