The Hood planted a homing device on an International Television Relay tower, so that when Red Arrow 2 makes its test flight it is drawn off course. Goddard ejects but the plane crashes into the tower trapping two operatives, Jim and Stan in the control cabin. The men call International Rescue as the Tower disintegrates.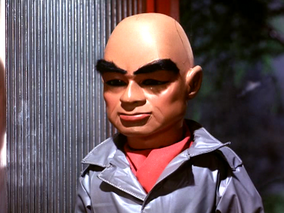 Ad blocker interference detected!
Wikia is a free-to-use site that makes money from advertising. We have a modified experience for viewers using ad blockers

Wikia is not accessible if you've made further modifications. Remove the custom ad blocker rule(s) and the page will load as expected.