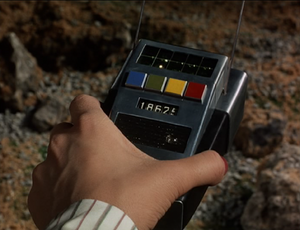 The Sheep Counting Meter was a device used by Lady Penelope Creighton-Ward in Atlantic Inferno, to count her sheep on her Bonga Bonga Farm. The sheep are herded through an electronic beam so they register on the counter.
Lady Penelope's sheep-counting meter is useless to her as it counts to only five digits. She would need six digits for her 200,007 sheep.
The device doubles as a walkie-talkie.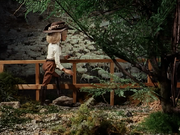 Ad blocker interference detected!
Wikia is a free-to-use site that makes money from advertising. We have a modified experience for viewers using ad blockers

Wikia is not accessible if you've made further modifications. Remove the custom ad blocker rule(s) and the page will load as expected.