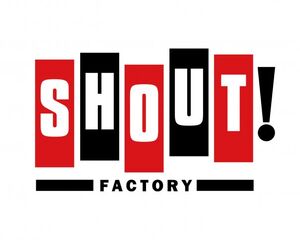 Shout! Factory is a US home video label specializing in releasing previously released films and contemporary and classic TV shows (both through sublicensing deals). On May 18th, 2012, they acquired Timeless Media Group, who handles most Gerry Anderson television shows on DVD and Blu-ray.
In 2013, Shout! Factory acquired the rights to most of Gerry Anderson's classic shows through a new deal with ITV.
Thunderbirds The Complete Series (DVD and Blu-ray)
External Link
Edit
Ad blocker interference detected!
Wikia is a free-to-use site that makes money from advertising. We have a modified experience for viewers using ad blockers

Wikia is not accessible if you've made further modifications. Remove the custom ad blocker rule(s) and the page will load as expected.