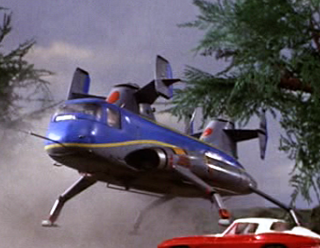 The Skymaster Helijet is a type of helijet.
Erdman Gang's Helijet
Edit
In 30 Minutes After Noon, Dempsey and Kenyon made their escape from the Plutonium Store by car to a nearby field, where a Skymaster Helijet piloted by the gang's leader was waiting to pick them up.
Lady Penelope in FAB 1, arrived just as the Helijet was taking off, Parker shot it down with the grille mounted machine gun of FAB.1.
World TV Helijet
Edit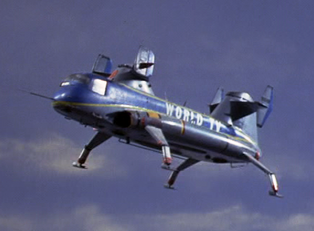 Seen in The Impostors.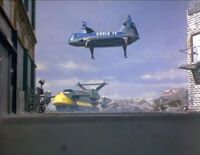 The Skymaster Helijet made an appearance in three of the Anderson's subsequent television series: Captain Scarlet & The Mysterons, Joe 90, and The Secret Service.
Ad blocker interference detected!
Wikia is a free-to-use site that makes money from advertising. We have a modified experience for viewers using ad blockers

Wikia is not accessible if you've made further modifications. Remove the custom ad blocker rule(s) and the page will load as expected.