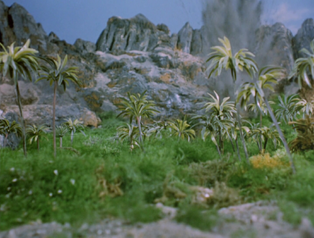 The South-East Asian Mountain Range is a location from End Of The Road.
The Gray & Houseman Construction Company built a road through the range, using its amazing road-building vehicle and an explosives truck. However, disaster seemed imminent after a storm threatened to cause a landslide, destroying the road. Eddie Houseman bravely risked his life and used several cases of Nutomic Charges to blow the rubble away from the road, in order to complete the contract in time.
Building the Road
Edit
Ad blocker interference detected!
Wikia is a free-to-use site that makes money from advertising. We have a modified experience for viewers using ad blockers

Wikia is not accessible if you've made further modifications. Remove the custom ad blocker rule(s) and the page will load as expected.