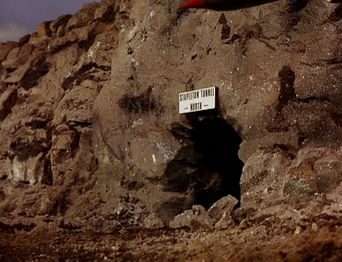 The Stapleton Tunnel is located somewhere in the Nevada Desert region of the United States. It appeared in Martian Invasion, when The Hood hid from Thunderbird 1 during his attempt to get away with the film containing footage of several Thunderbird craft. In the end, Scott caught up with him when he was about to reach General X's house, to sell him the recordings.
Ad blocker interference detected!
Wikia is a free-to-use site that makes money from advertising. We have a modified experience for viewers using ad blockers

Wikia is not accessible if you've made further modifications. Remove the custom ad blocker rule(s) and the page will load as expected.