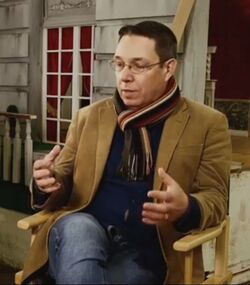 Stephen Mansfield (born July 22nd, 1965) is a sculptor and caricaturist, who worked on Thunderbirds 1965 in the former role. He created the puppets of Mr. Charles and Dawkins, as well as modelling Gallup Din after Sanjeev Bhaskar.
Mansfield worked as a sculptor on The Abominable Snowman and The Stately Homes Robberies.
Ad blocker interference detected!
Wikia is a free-to-use site that makes money from advertising. We have a modified experience for viewers using ad blockers

Wikia is not accessible if you've made further modifications. Remove the custom ad blocker rule(s) and the page will load as expected.