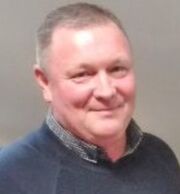 Steve Pollecut (born February 22nd, 1964) worked as a supervising rigger on the 2004 Thunderbirds movie. Other work includes Saving Private Ryan (1998), Sleepy Hollow (1999), and Stardust (2007).
His last name is misspelled in the credits - it is missing a second 't' at the end.
External Links
Edit
Ad blocker interference detected!
Wikia is a free-to-use site that makes money from advertising. We have a modified experience for viewers using ad blockers

Wikia is not accessible if you've made further modifications. Remove the custom ad blocker rule(s) and the page will load as expected.