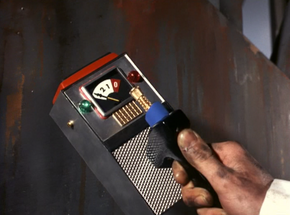 The Allington Suspension Bridge has to be constantly monitored for stress fractures as part of the Bridge safety. As well as having a main Stress Level Reader within the control room, hand held Stress Readers are used by the engineers for closer inspection.
In the episode Day Of Disaster, neither hand-held nor Control room readers picked up on the damage caused by a storm, which proved to be disastrous when the Martian Space Probe tried to cross the bridge.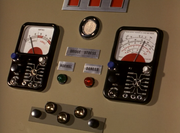 Ad blocker interference detected!
Wikia is a free-to-use site that makes money from advertising. We have a modified experience for viewers using ad blockers

Wikia is not accessible if you've made further modifications. Remove the custom ad blocker rule(s) and the page will load as expected.