"You know, I think this excitement is going to kill me."
The Pilot of the TX-204 Target Tug (Target 1) is a character from Trapped in the Sky. He attempted to winch lift Bob Meddings into Fireflash's hold in a failed attempt to dislodge the bomb from the landing gear.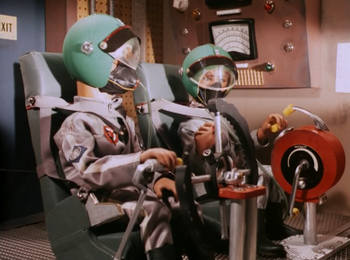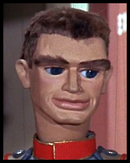 This is the puppet that was previously used for Lt. John Fisher from Stingray. Coincidentally, Fisher was also voiced by Ray Barrett.