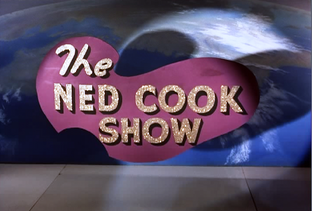 The Ned Cook Show was a show hosted by Ned Cook. It ran consistently for 167 weeks, even while Ned was in a wheelchair because of an unfortunate event.
It was seen in Terror In New York City.
The Ned cook show's one hundred and sixty-seventh episode.
The Speech
Edit
"Thank you. Thank you, friends. As you see, I made the show. And what a show we have for you tonight. But first, I have one very important thing to say. My cameraman and I are only alive today because of the unselfish action of an organization that is dedicated to its chosen task of rescuing people who normally would certainly die. I refer to International Rescue. I'm going to take this opportunity to thank the people behind that great organization. No-one knows who they are, or where they come from. But come they do, and help they bring. I only hope that somehow, my words will reach those gallant people. International Rescue, on behalf of Joe and myself, I thank you, from the bottom of my heart."
The Audience
Edit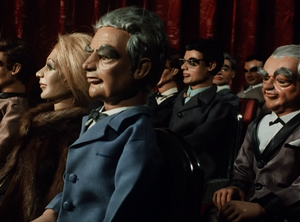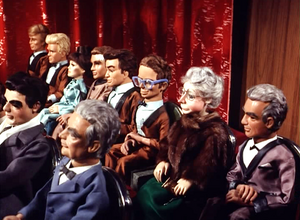 Other Appearances (Isn't That?)
Edit