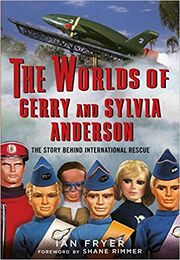 The Worlds of Gerry and Sylvia Anderson: The Story Behind International Rescue is a book about the making of the television series and films produced by Gerry and Sylvia Anderson, including but not limited to Fireball XL5, Stingray, Thunderbirds, and Captain Scarlet and the Mysterons. It was written by Ian Fryer.
Ad blocker interference detected!
Wikia is a free-to-use site that makes money from advertising. We have a modified experience for viewers using ad blockers

Wikia is not accessible if you've made further modifications. Remove the custom ad blocker rule(s) and the page will load as expected.