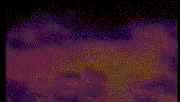 As part of an attempt to keep Thunderbirds relevant in an ever-changing culture, several remixes of the classic theme song were composed and released over the 1980's-1990's period. One of the lesser-known remixes was a production titled Thunderbass. This reworking featured a slightly altered theme, with new electronic backbeat and smooth piano interludes.
Unlike other remixes, Thunderbass did not rely on sourcing audio clips from the series. Instead, Sylvia Anderson and David Graham reprised their roles as Lady Penelope, Parker, and Brains to create new "hip and happening" dialogue.
Ultimately, Thunderbass released one song, entitled Yes M'lady.
Ad blocker interference detected!
Wikia is a free-to-use site that makes money from advertising. We have a modified experience for viewers using ad blockers

Wikia is not accessible if you've made further modifications. Remove the custom ad blocker rule(s) and the page will load as expected.