Thunderbirds: Volume 16
Director(s)
Writer(s)
Distributor

PolyGram Entertainment

Released

1987

Runtime

c. 97 minutes
Thunderbirds: Volume 16 (Channel 5 series) is a VHS featuring two episodes. It was first released in 1987.
Note: the name and logo of Channel 5 don't appear on the box of volumes 15 and 16, as by the time these were released, parent company PolyGram Entertainment had decided to start distributing videos under its own name.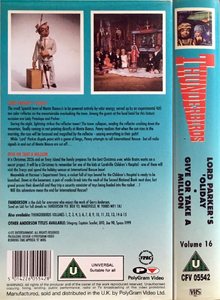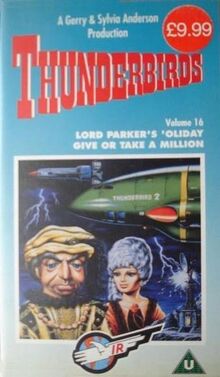 Volume 16 was also released with a slightly different cover. Instead of the usual "A Gerry Anderson Production", it calls Thunderbirds "A Gerry & Sylvia Anderson Production".