"Thunderbirds 2086 Annual" is under construction.
Please feel free to add anything that you think might improve this page.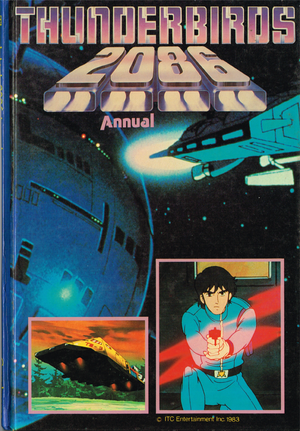 The Thunderbirds 2086 Annual was published in 1983 by GRANDDREAMS LTD in London and printed in Holland. Currently it is the only known publication in regards to annuals for Thunderbirds 2086.
It features five original stories: two comics and three prose all set in the 2086 universe, as well as character profiles and little bits of information about each of the seventeen Thunderbird crafts.
Featured Stories
Edit