In Terror In New York City, (after Thunderbird 2 crash lands back on Tracy Island) two cars can be seen in Thunderbird 2's hangar.
This is the only episode where cars are seen on Tracy Island, except when FAB 1 was brought to the island in Introducing Thunderbirds.
The white station wagon is a Corgi Safari Ambulance, and the red car beside it is a Matchbox model No. 59 Fire Chief's car.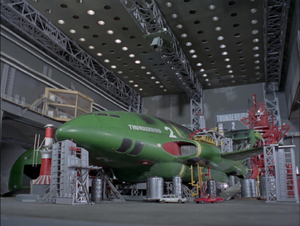 Toy Range
Edit
Corgi No. 475 Citroen Safari Winter Olympics.
Matchbox No. 59 Fire Chief's Car.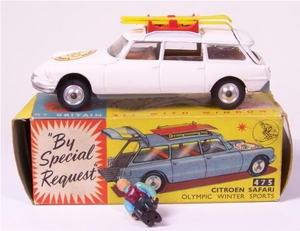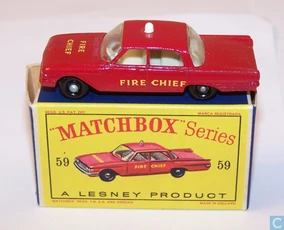 2004 Movie
Edit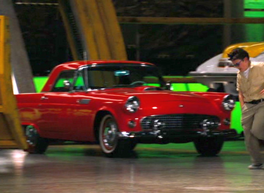 In the 2004 live-action movie
Thunderbirds
, a Ford Mk1 Thunderbird convertible (hardtop version) is seen parked in
Thunderbird 2
's hangar.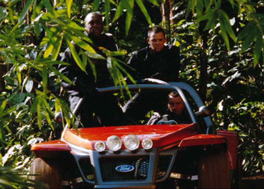 The car used by
Mullion
to chase after the kids through the Tracy Island jungle is a Ford EX, a concept car that never went into production. It was first presented to the world at the 2001 Detroit Auto Show.
Tracy Island Watercraft (2004)
Edit