Wakefield is a character from The Impostors. He was a member of the Central Office of the High Command in the search for International Rescue, after they were wrongly accused of stealing the top-secret plans of the AL-4.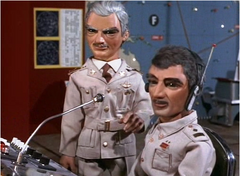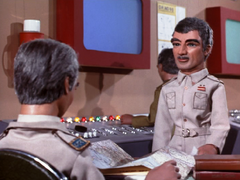 He is referred to by name only once in the episode, when General Lambert asks him if the line is still open. The name used is actually Langfield.
The puppet that was used to play Wakefield also appeared as:
Ad blocker interference detected!
Wikia is a free-to-use site that makes money from advertising. We have a modified experience for viewers using ad blockers

Wikia is not accessible if you've made further modifications. Remove the custom ad blocker rule(s) and the page will load as expected.